Having taught at some level over the past, I was shocked to hear how many people didn't have one of these items, and the other, they had no idea what it was! These are two items every Catholic Should have. So judgmental, how dare they not have these two items! Peasants…. I kid, I kid – No judgement here.
Truth be told, I was the same way until my journey back to the faith, and even then years after that, I FINALLY acquired the other item. I had no idea…. Who honestly tells you this stuff? We don't get daily updates or briefings on the Catholic Intelligence call, I am still certain there is such thing! But I digress. Really, with everything where do we find out about this stuff?
Well HERE, is one place! Ideally, the parish would be the primary location to get your information about faith. But let's be honest, most parishes are understaffed with priest and it takes every bit of energy they have to just celebrate the sacraments for us. Diocesan offices would be the second location to get information out to the flock. But again understaffed, and sometimes those in some roles, like maybe a Diocesan publication editor, are not really catechized on the faith. They are as lost as we are. Vatican news outlets, or website would be the other option….
With our Adventures of Fatherhood you can join our site and receive updates and catechesis, helpful hints, spiritual exercises, even some menu ideas! I use to have a priest friend who would always say, "When we meet, we eat!", he would always host dinners at his rectory for large planning events, big parish events would be highlighted with a meal. So food is important when it comes to Church and Family! Subscribe to our site and stay up to date!
Number one: The Bible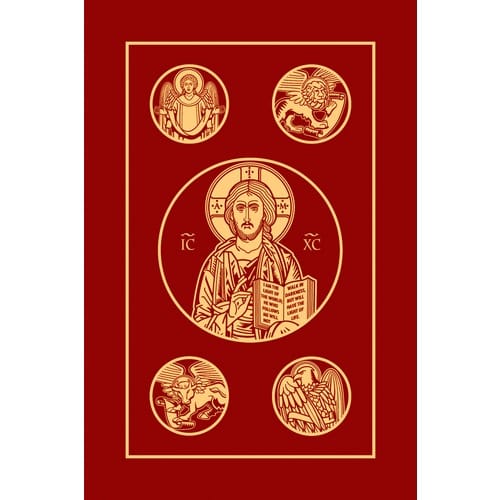 Anyway, two most important items!! First is the Bible! I am not talking about the old family bible that grandma gave you. The one with her and grandpa's wedding information in it, all her kids and their sacraments, and one or maybe two of the grand kids and half their sacramental information. (Being an era of information trading freaks, it is odd how we don't keep up to date with recording information in the family bible). That bible, that you set on a shelf or maybe on a table with a nice cross and those holy palms you get. Not that bible- It is good you have it. But we need one to read!
Which one do I get?
Let me start by saying. Pay attention! There are different translations. Many here in the south use the KJV (King James Version). Now, without trying to sound negative and non-ecumenical, this is not a bible you can use. You need to make sure you have a Catholic Bible. Yes, there is a difference. The most fundamental is, when the church separated during the protestant reformation. They dropped a certain number of books from their bibles. Thus, if you don't have a Catholic Bible, then you will not have all the books. The other difference is the language. The translation of the KJV used is Old English (No not the furniture polish or the cologne). It makes it very flowery language, but it also makes it difficult to read, and the translation is not pure to the meaning in all circumstances.
Personally, I like the Ignatius Press RSV (Revised Standard Version) second Catholic Edition. Ignatius press puts out a very solid Translation of the original text. It has some maps in it. Feel free to look at the others. But please get one. St. Jerome has said "Ignorance of Scripture, is Ignorance of Christ."
You can get a bible with additional stuff inside for a little more, if you want to that is up to you. What is needed most is the text. If you are someone who likes the additional things then maybe these options are better. I like maps, it helps me to see where the different towns discussed are located. It also reminds me how Jesus and His Disciples stayed in shape, they walked A LOT of distances!
Number two: The Catechism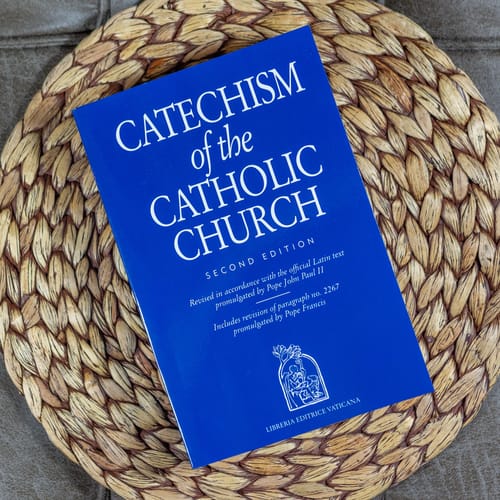 The Second VITAL piece that every Catholic should own (and use…) is the Catechism of the Catholic Church. There are several different versions of that out as well. We are currently, in the Second Edition (Blue Cover). However, if you have the Second Edition (Green Cover) it is also still current and recognized. There is also a white cover (Not the terrible looking flesh kinda color one..YUCK! Who ever thought that was a good color!), and a pocket edition.
The Catechism is the one book, prior to beginning my study in Theology, I had zero clue was out there. The Baltimore Catechism is all I had ever heard. This is why I don't blame anyone for their ignorance of the faith. We stink at getting information into the hands of the faithful! At least in America, I am not sure how it goes in other country's. But I am not here to judge the communications department of the Church….Do they have one? I am sure they do…
Two ways to establish our relationship
ANYWAY! I thought I was a pretty "Solid" Catholic when I came back to the practice of my faith. Yeah, that is what you just read. Hey, as Catholics we come and go. Right? I was in that mind set, and many of us are. We have so much to learn! I like to think of Catholic as the Special Forces version. We have everything outlined, and if we know it, it is fundamentally solid! However, an atheist can have all the knowledge in the world and still not have faith. We must use this knowledge in our relationship with Jesus. (You can read about Catholic Dad here)
With these two items, you can come to understand and follow the faith of the Church and build that personal relationship with Jesus and the Church HE built.
Additional Catechism resources:
A few other options out there, though not absolutely a requirement to have. They just make life a little easier! One is the Compendium to the Catholic Church. It helps to break down the teaching into a little easier to understand summery.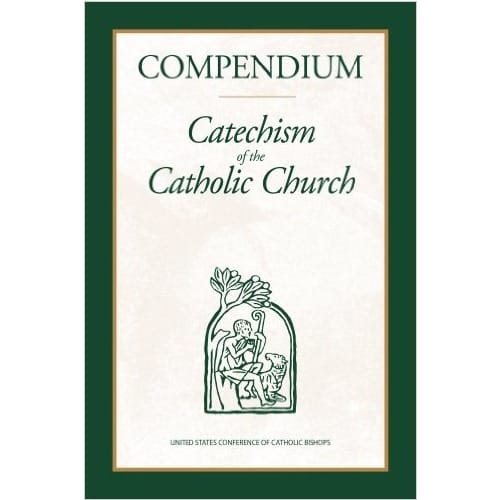 The YouCat is an excellent edition for any High school or College student! Great gift for Confirmations! These were written with that group in mind. It is easy to understand, it follows the same pillars of the original Catechism, and it connects with that age group. Personally, I use mine more than my green one….Hey I like simple!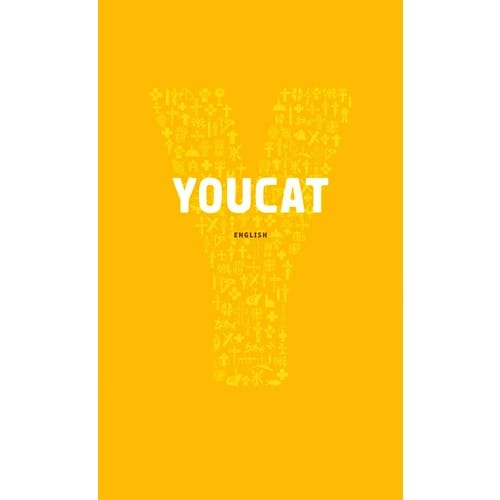 These are awesome Catechisms to have, if you have younger children. The St. Joseph Catechism 6-7-8, the St. Joseph First Communion Catechism for grades 1-2, and the St Joseph Catechism for grade 3-4-5! Structured with the Old Baltimore Catechism format, and in plain easy to understand text. It is great if you are a home school parent!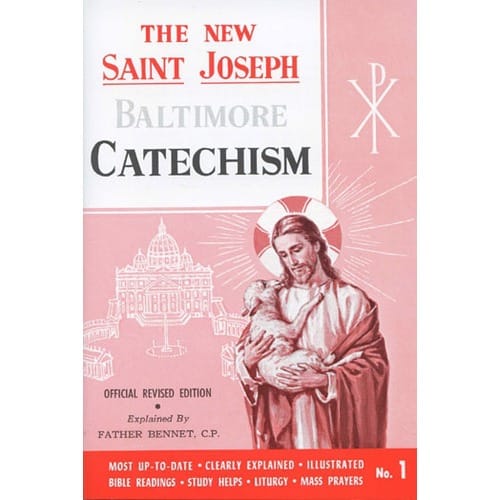 This Catechism is a smaller pocket version. It is something nice to have in a desk drawer or with your briefcase when you travel. It is a little lighter, but does not have all the appendixes as the larger ones do.